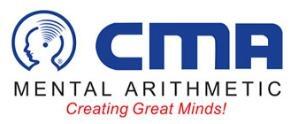 Taiwan - China - Hong Kong - India - Malaysia - New Zealand - Singapore - Philippines - Australia - United States - Egypt – Sudan – Indonesia

Classical Mental Arithmetic (CMA) is an educational institute that specializes in two-hand abacus mental arithmetic. CMA educational system emphasizes on total brain development which allow students unleash their great mind potential through the accelerated learning of Abacus Arithmetic, Mental Arithmetic, and Aural Arithmetic coupled with advanced multimedia-based curriculum.

Since its establishment in 1984, CMA's unique and scientifically proven concept has helped thousands of children develop exceptional mental arithmetic abilities which enable them to perform significantly well academically.

To date, CMA is amongst one of the world's fastest growing mental arithmetic training institutes with presence in over 13 countries across Asia Pacific, America and Africa.

Our newly-opened centre in Gajah Mada, West Jakarta and Gading Serpong are seeking highly qualified candidates for:

Teacher

Requirements:

Minimum D-3 Graduate, any field

Equipped with good knowledge of arithmetic

Prior experience in teaching mathematic, abacus, and brain development program are adventegous

Male/ female, maximum 30 years old

Have minimum 2 (two) years experience in similar field

Preferably has experience in teaching / coaching young children

Love children, passionate in education, responsible and dedicated.

Good inter-personal and communication skills

Creative, dynamic, and good team player

Discipline and have high sense of commitment

Be able to Multi-Task to fulfill the CMA Center day to day routine.



Recruitment Process:


Submit your application, CV, and recent photograph

Interviews

Attend The Teacher's Training Program



If you believe you are the right candidate for the above job, please submit your application to:

CMA Gajahmada & Gading Serpong
Email: [email]cma.gajahmada @ yahoo.com[/email]
Attn : HRD Manager