- "a one-two punch of action, intensity and shooter entertainment" IGN -
Quote:
Developer(s) DICE | Publisher(s) Electronic Arts | Engine

Frostbite 3

| Release date Oktober 2013 | Genre First-person shooter | Ratings RP | Platform(s) Xbox 360, PlayStation 3, PlayStation 4, Xbox One,

PC

| Genre(s) First-person shooter | Mode(s) Single-player, multiplayer | Media/distribution Optical disc, download

Pre Order
Quote:



Quote:




Battlefield 4 is the next iteration of the Battlefield series and the sequel to Battlefield 3. It was first announced by Frank Gibeau, the president of Electronic Arts.
Battlefield 4 revealed by a pre-order listing found on the Origin Client. By going to the shooter genre you will see a banner listing Medal of Honor: Warfighter, with an exclusive pre-order offer for the Battlefield 4 beta as seen here. EA later confirmed this and that the beta for Battlefield 4 will take place in Fall 2013. Whether the beta will be open or exclusive to those who pre-ordered MOH:W has yet to be announced.

Quote:
Battlefield 4 Video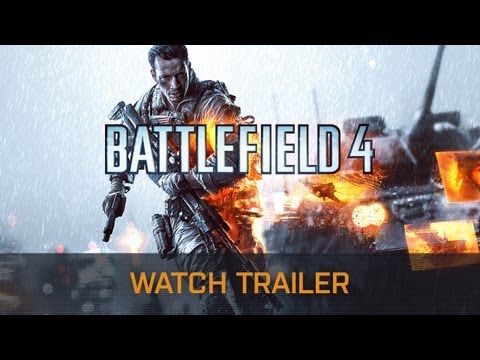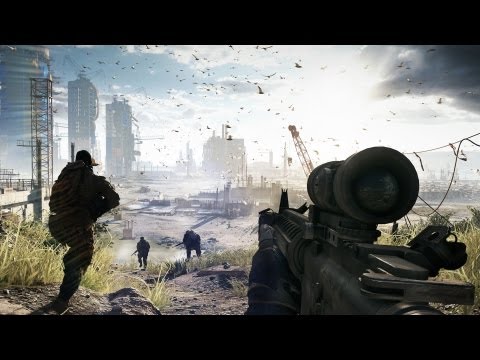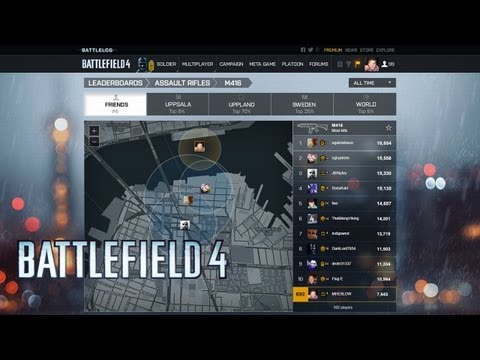 Quote:





Gameplay



Battlefield 4 features several small changes compared to its predecessor. The game's heads-up display is much the same, composed of two compact rectangles. The lower left-hand corner features a mini-map and compass for navigation, and a simplified objective notice above it; the lower right includes a compact ammo counter and health meter. The mini-map, as well as the main game screen, shows symbols marking three kinds of entities: blue for allies, green for squadmates, and red/orange for enemies.

Players can now use dual-scoped weapons, including weapons with different firing modes (e.g. single shots, automatic fire). They can also "spot" targets—marking them on the map—for teammates to either suppress or eliminate. The singleplayer campaign will see the player using vehicles to quickly move across the battlefield.



Campaign



Battlefield 4's single-player campaign takes place six years after its predecessor in the year 2020, with the player controlling "Recker", a member of a US special operations squad callsigned "Tombstone". His teammates include squad leader SSgt. Dunn, second-in-command "Irish", and combat medic "Pac". The Battlefield 4 gameplay reveal trailer features footage from the prologue mission "Fishing in Baku", where in Tombstone Squad, carrying vital intelligence, escapes from Baku, Azerbaijan with Russian special forces in pursuit. In a recently-revealed mission, "Angry Sea", Tombstone Squad, with another soldier named Kovic replacing Dunn, tries to escape from a sinking aircraft carrier with more intel, while fighting off Chinese forces. The campaign will also occur in China, involving a hostage rescue mission in Shanghai.



Multiplayer



The new Commander Mode interface in Battlefield 4, showing an overhead view of the map "Siege of Shanghai"
Battlefield 4 multiplayer has been confirmed to contain 3 playable factions; U.S., China and Russia. Also confirmed is the return of the "Commander Mode" last seen in Battlefield 2142, which gives select players an RTS-like view of the entire map and the ability to give orders to teammates.

In March 2013, EA Digital Illusions CE denied rumors that female soldiers would be playable in the game.

On June 10, 2013, at E3, DICE featured the map "Siege of Shanghai", pitting the People's Liberation Army against the U.S. Marine Corps. The gameplay showcased Commander Mode; new weapons and vehicles; and the "Levolution" gameplay mechanic. The video displays the last of these at various points, including a player destroying a support pillar to trap an enemy tank above it, and a large skyscraper (an in-game objective) collapsing in the center of the map and affecting the surrounding area. So far, the four previous classes from Battlefield 3 appear to be the same—Assault, Engineer, Support, and Recon.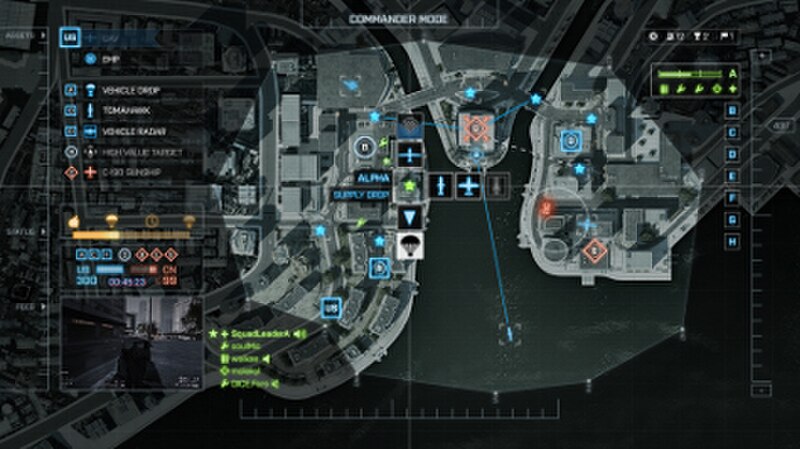 SYSTEM REQUIREMENTS
Screen Shot
Quote:
More Info
Quote:
Battlefield 4
Battlefield
Wikipedia
Battlefield Thread Brotherhood Kaskus
Quote:
Battlefield 2
Battlefield 3
Battlefield 4
Battlefield Bad Company 2
Battlefield 2142