Quote:
Kabar baik untuk pencinta Naga dan Keunikan bangsa Viking, karena salah satu film keluaran Dreamworks : How to Train Your Dragon, akan mengeluarkan sequel keduanya tahun ini

How to Train Your Dragon 2
Quote:
Original Posted By Fukujoushi ►

Quote:
Quote:

Info


Realise Date: 20 June 2014

Genre: Animation. Adventure, Fantasy
Director: Dean DeBlois
Writers: Dean DeBlois

(screenplay)

, Cressida Cowell

(based on the novel by)
Quote:
Cast
Jay Baruchel: Hiccup (voice)
Gerad Butlerr: Stoick the Vast (voice)
Kristen Wiig: Ruffnut (voice)
Christopher Mintz-Plasse: Fishlegs (voice)
Jonah Hill: Snotlout (voice)
America Ferrera: Astrid (voice)
T.J. Miller: Tuffnut (voice)
Craig Ferguson: Gobber (voice)
Quote:
Quote:
TRAILER
Quote:
Original Posted By edx ►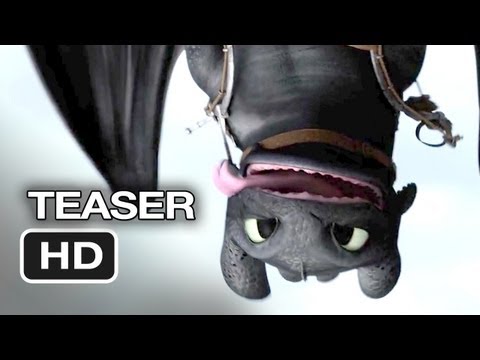 Quote:
Original Posted By ButuhBataBesar►



How To Train Your Dragon 2 Official Trailer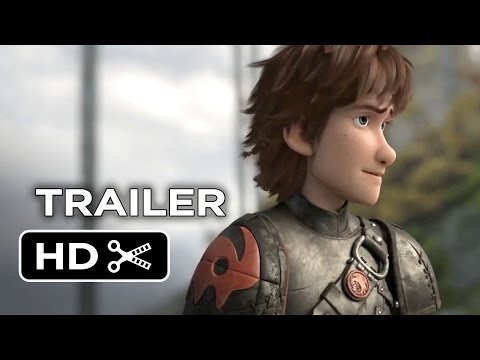 Quote:
Original Posted By Momogu►


New trailer
Quote:
CLIPS
Quote:
Original Posted By edx ►

thx agan edx yang udah pantau update-an httyd

Quote:
Quote:
Synopsis
Quote:
Original Posted By edx ►
The thrilling second chapter of the epic How To Train Your Dragon trilogy brings back the fantastical world of Hiccup and Toothless five years later. While Astrid, Snoutlout and the rest of the gang are challenging each other to dragon races (the island's new favorite contact sport), the now inseparable pair journey through the skies, charting unmapped territories and exploring new worlds. When one of their adventures leads to the discovery of a secret ice cave that is home to hundreds of new wild dragons and the mysterious Dragon Rider, the two friends find themselves at the center of a battle to protect the peace.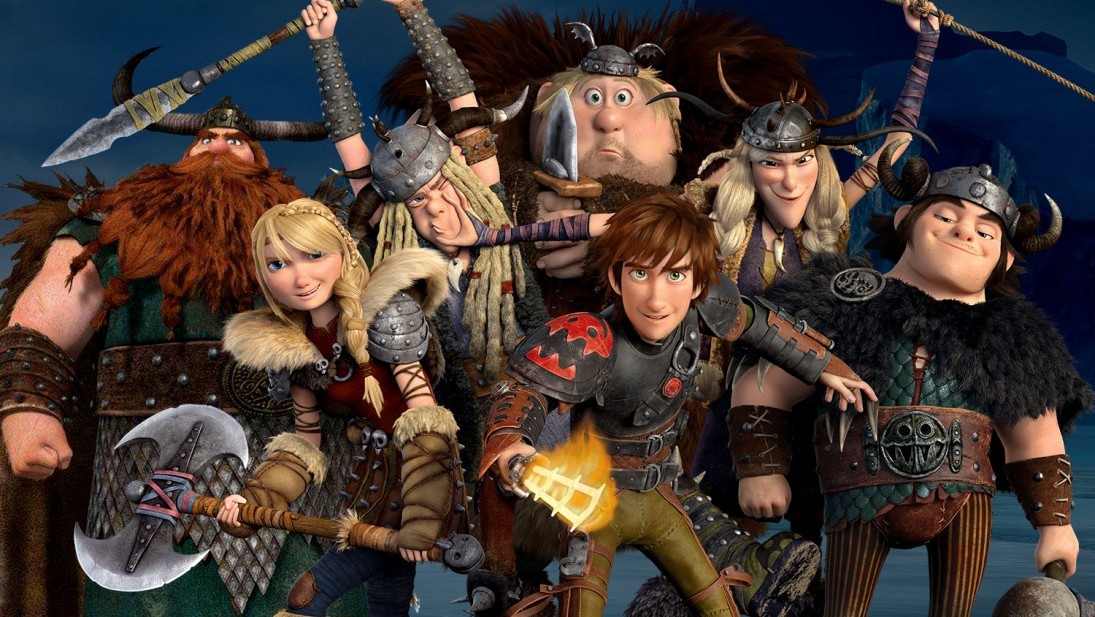 Quote:
Quote:
News
How to Train Your Dragon 2
lebih ke "chaper ke 2" daripada "sequel ke 2"
Quote:
Perhaps you already know "How to Train Your Dragon," but that doesn't mean there isn't room for further instructions.

That's what DreamWorks Animation is hoping you're feeling, at least, as the studio has gone on the record with plans for at least one sequel to the Oscar-nominated animated adventure, if not more. Still, it's a long wait before we'll see more of Hiccup, Toothless and the other Vikings and dragons populating the island of Berk — according to a recent press release, "Dragon 2" doesn't arrive in theaters until June 20, 2014.

But the far-off release date doesn't mean DreamWorks is slouching on this one. Far from it, it seems, as not only is there a script in the works, but actual voice-over work is set to begin very shortly, according to leading man Jay Baruchel.

"I'm going to be starting work on it this year, yeah," Baruchel confirmed to MTV News during the "Freaks and Geeks" / "Undeclared" Reunion at the Paley Center in Los Angeles last weekend. He added that he knows the sequel's story, too, as he's already seen the script: "Yes I do. I know everything about it. I read it last week!"

We've already heard that the "How to Train Your Dragon" sequel would expand the film's universe beyond the island of Berk, and while Baruchel wouldn't get into plot specifics, he did say that the next chapter of the "Dragon" franchise is just that—another chapter, not simply a sequel.

"It's phenomenal," he said. "And it's not a sequel; it's a chapter two. Because there are eight books [the movies are based on], so it's not just finding crazy situations to put our characters in. It's very much a second act of a three act thing."
"Akan dibuat Trilogy?"
Quote:
The sequel to How to Train Your Dragon has over three years to plan for its June 20, 2014 release. To match the heartwarming excellence of the original, DreamWorks Animation is going to enter into production right about…

now

. Writer/director Dean DeBlois spoke a the dedication of USC's new Marilyn and Jeffrey Katzenberg Center for Animation recently, and informed the audience that several drafts of the script have been completed and the filmmakers have just begun the storyboarding process.

Jay Baruchel, Craig Ferguson, America Ferrera, Jonah Hill, Christopher Mintz-Plasse, T.J. Miller, Kristen Wiig, and Gerard Butler are all set to reprise their roles from the first movie. Hit the jump for more on How to Train Your Dragon 2, including plot details and its place in a planned trilogy.



Spoiler for "Dean DeBlois":




Quote:
There are certain characters and situations that come into play in the second film that will becomes much more crucial to the story by the third. Other threads from the first will begin to pay themselves off in the second. It's my way of guaranteeing that it is not another adventure that we throw the same five or six characters into, that it feels like part of a larger story."
Quote:
We are treating How To Train Your Dragon as the first act in a much larger story. As we head into this one, the world expands. Everything is much bigger with still the heartfelt qualities that made the first one resonate so much with audiences. There are no longer restrictions to this tiny island in the North Sea. They have the entire Northern hemisphere within their grasp… The only way of tracing the story is to draw on elements that were in the first movie and set up elements for a third movie, so it

doesn't feel like

a random adventure with the same five or six characters. This truly is a second chapter in a larger story."
Quote:
Quote:
PHOTOS
Quote:
Original Poster, the older Dragon Trainers


Spoiler for Older Hiccup:

Spoiler for Older Astrid:

Spoiler for Older Fishleg:

Spoiler for Older Snotlout:

Spoiler for Older Ruff & Tuff:
Quote:
Original Posted By Fukujoushi ►
hooh astridnya cantik


imgur bisa di tampilin sini ngga sih?
ane bantu seret sini aja

site imdb nya gan

IMDB