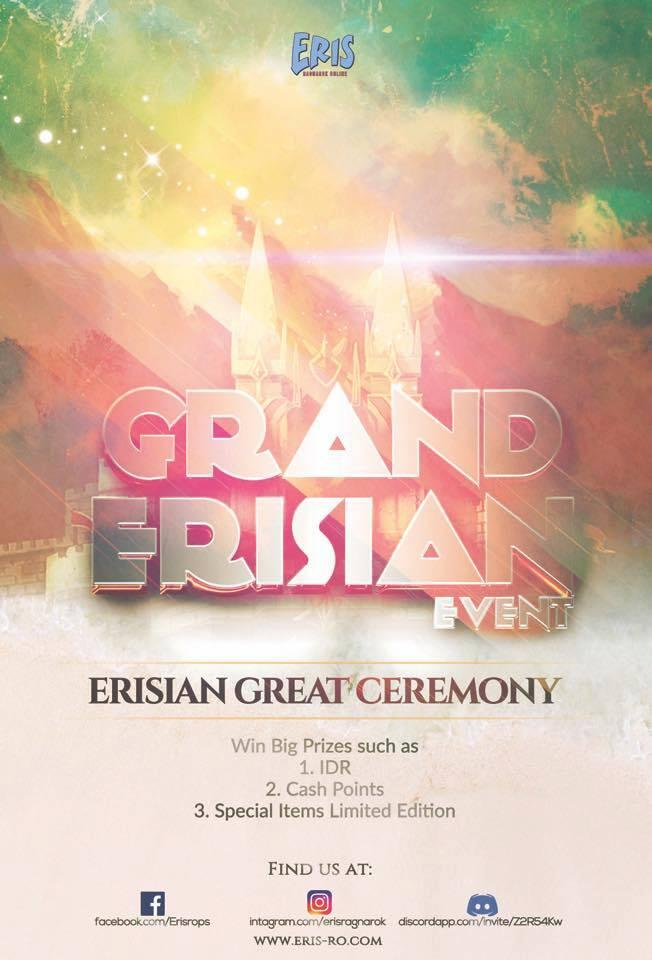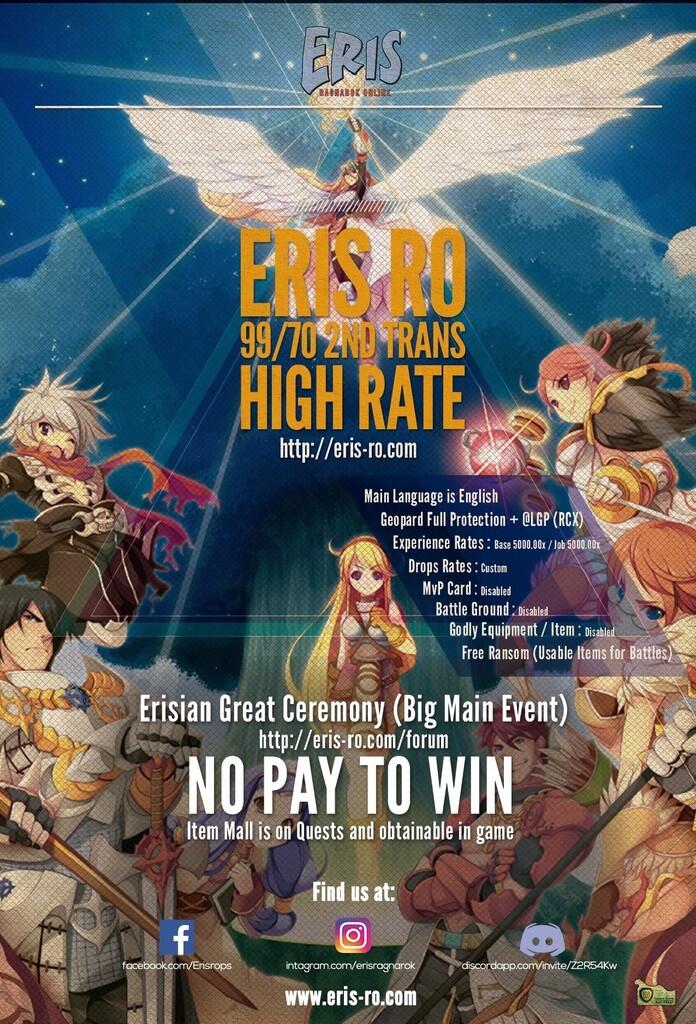 Eris Ragnarok Online is a free to play Ragnarok Online private server. Our rates are 5000x5000xCustomx with all the jobs of 2nd Trans (Paladin, High Priest, Gunslinger, Etc) available in the official servers. We are up to date to Renewal Features,but implementing Pre-Renewal system, which creates a balanced Server. Our mission is to provide balanced server and a home for every RO Player

High Rate 99/70 2nd-Trans Pre Renewal. We're focusing on creating a sustainable server that prioritize PvP and WoE; not only that we also like to receive some thoughts and ideas from the players in order to make the game more balanced and FUN!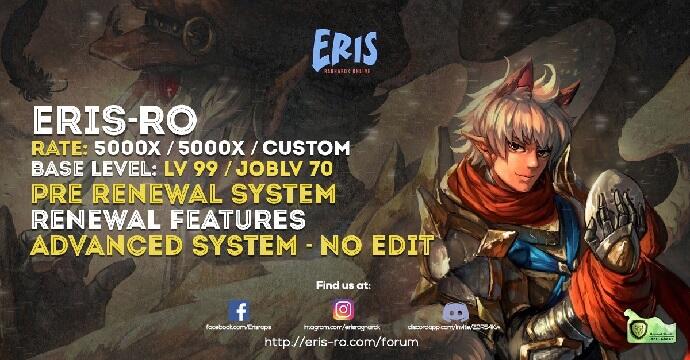 Why choose Eris?


Balance in all things
Feeling that the other servers are not giving you the fairness that you deserve? Don't worry, Eris-RO has got you covered. We can assure you that our GMs are working around the clock in making sure that you can keep playing without any worries. Sets such as the Diabolus and the Proxy Fragments have been temporarily disabled to keep the quality of gaming on its tip top shape[/B].

A whole new world
The land of Ragnarok is filled with many adventures and wonders but if you're considering on playing this server, you can bet that there are still secrets waiting to be uncovered. Explore the hidden chapter of Eris and discover the stories and dungeons that are scattered across the world. All you need is your sword and your determination.

Nice and steady...while being fast.



As a kid, we all love the grinding that Ragnarok has to offer. We all loved forming parties and making sure that everyone gets their EXP properly but now, as an adult, you would only want to good stuff but don't worry, Eris-RO will still give that nostalgic experience but at the same time, just giving you the good stuff



Quests, Dungeons and More Quests!



Most people might find this tiring. We do too but that's why you can be assured that our quests here in Eris-RO are engaging, exciting and gives you the thrill that you are looking for while keeping your Ragnarok experience intact.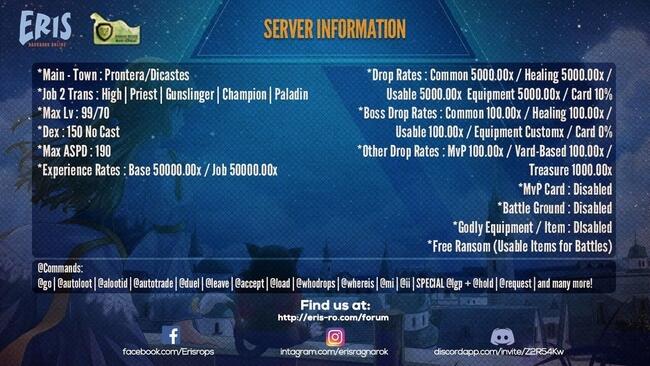 Armed to the Teeth For adventurers who want to try out the world of Eris, we'll make sure you're that fully equipped for the journey. For those who like to play alone, you'll have a starter pack with the right items and the right sharpness of weapons that you'll use in slaying the monsters of Eris-RO. For those guilds who are looking for a new castle to stay, you can take advantage of our unique, guild migration system which will allow you to transfer with little difficulties but at the same time, keeping the thrill of battling other guilds and finding the excitement and thrill of conquering the many castles and lands of Eris-RO.