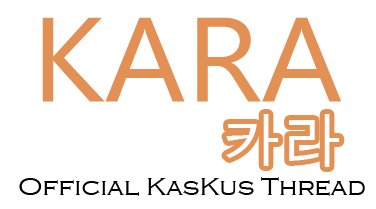 Quote:
Things about KARA


▶ Name: KARA
▶ Hangul Name: 카라
▶ Hanja Name: カラ
▶ Name Meaning: Comes from the Greek Word 'Chara' (χαρά) which means 'Sweet Melody'
▶ Members (5): Gyuri, Hara, Jiyoung, Seungyeon, Nicole
▶ Korean Label: DSP Media
▶ Japanese Label: Universal Sigma
▶ Taiwanese and Hong Kong Label: Warner Music
▶ Debut Date: March 29, 2007
▶ Years Active: 2007 - Present
▶ Debut Song: Break It!
▶ Most Recent Album: Day & Night
▶ Most Recent Korean Song: Mamma Mia
▶ Most Recent Japanese Song: Suma☆gic/Sunshine Miracle/SUNNY DAYS
▶ Most Recent Music Video: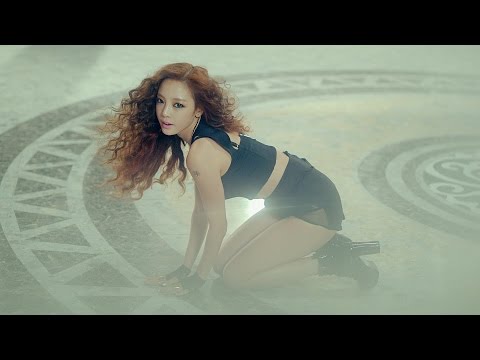 ▶ Fanclub Name: Kamilla
▶ Official Fanclub Color: Pearl Peach
▶ Official YouTube Channel: http://www.youtube.com/user/DSPKara
▶ Official Facebook: https://www.facebook.com/dspofficialkara
▶ Official Korean Website: http://kara.dspmedia.co.kr/
▶ Official Japanese Website: http://www.universal-music.co.jp/kara
▶ International Forum: http://www.karaholic.com
noted:
please input
LIST REGIONAL KAMILIA INDONESIA
di
FACEBOOK
That's us!
Dream Concert 2011
KARASIA JAPAN 2012
(Kamilias Ocean Moment)
Mari Kamilia dukung KARA dengan MEMBELI CD Album ORIGINAL mereka
Show them our LOVE!
International Store
Lokal Store
KaranesiaShop
2007 DEBUT
Quote:
Kara debuted on March 29, 2007 with "Break It" on M! Countdown, from their first album The First Blooming. Two music videos, "Break It" and "If U Wanna," came from this album. Because of their similarity to Fin.K.L and the fact that both groups were signed to the same company, the two were often compared; in response, Kara stated that they regarded the comparison as beneficial and inspiring. As the album was not a commercial success, member Han Seungyeon participated in many TV variety shows in the following months to keep the group's name recognizable to the public.
2008-2009 Group image and line-up changes, rise of popularity
Quote:
The group was scheduled to have their comeback in March 2008 with their second album. However, Kim Sung-hee left the group suddenly due to parental pressure, as her participation in the group was contingent on the maintenance of her grades. In response, DSP stated that the second album would be shelved and replaced by a mini-album to come in May; in addition, two members would join the group. The two new members were eventually revealed to be Goo Hara and Kang Jiyoung. The group made their return in the music industry as a 5-member group on July 24, 2008 with "Rock U" on M! Countdown. They made their comeback with the "cute" and "playful" image which was the complete opposite of the group's original image from their debut. In the same month, their first EP titled "Rock U" was also released.




On November 29, 2008, DSP Entertainment released a teaser video for their upcoming single, "Pretty Girl", which received over 40,000 hits within 12 hours. The full video was released on December 2, 2008 online and was positively received by the public. The EP was released on December 4, embodying a "fun-party" concept. The group began its comeback on all major music shows on December 4, 2008, starting with M.Net Countdown.
At the end of January 2009, DSP Entertainment announced that it would commence voting on January 28 at the group's official website for the follow-up single to "Pretty Girl", which ended on February 2.[18] By the deadline of February 2, "Honey" was the clear winner, with 60% of the votes. The song was remixed from the original version, and also underwent a slight name change from "하니" (Ha-ni) to "Honey", The group released the music video for "Honey" on February 16 and had their first live broadcasting comeback on KBS's Music Bank program on February 13, 2009; a repackaged mini-album followed on February 19 which featured remixed versions of songs from the group's previous EP. "Honey" became the group's first #1 single when it topped the countdown the M.Net M! Countdown show. The song also won the "Mutizen" ("music netizen") award on SBS's program The Music Trend.




In June 2009 the group stated they would return in late July, with their concept upgraded. The first teaser pictures of the group were then released in mid-July, showing radical changes in the group's style and also saw a slight return of their "strong and mature" image previously seen from their debut. Their single "Wanna" was released on July 28, 2009 and immediately charted on various digital music charts. The music video was released on July 29, with the full album, Revolution, available online on July 30. Comeback activities commenced on July 31, beginning with KBS's Music Bank; the group performed both "Wanna" and "Mister". "Mister" proved to be popular with netizens due to the "butt dance" that is featured prominently in the choreography. Due to the popularity of "Mister", Kara's overall popularity increased, evidenced by an influx of advertisement requests by various companies; in total, they had more advertisements in October 2009 than they had had the previous two years. "Wanna" also became a #1 single for Kara and won the "Mutizen Song" award on August 30, 2009 from Inkigayo. During promotions for Revolution, the group also performed internationally, including at Bangkok's Parc Paragon.
On December 14, it was reported that the group held a fan-meeting for their Japanese fans earlier that year on February marking the group's first promotional tour in Japan. Over 3,000 fans were reportedly registered, exceeding the capacity of the venue which resulted in a second showcase.
2010 Hiatus in South Korea, successful debut in Japan
Quote:
After a short hiatus, DSP Entertainment released two teaser photos of Kara's comeback concept on February 9, 2010. The photos garnered a lot of interest because compared to their past album concepts, the new photos showed the members in dark outfits and smokey makeup that elicited a darker, more mature, and sexier feel. The next day, the album jacket was unveiled with a "Stealer" concept as well as the title track "Lupin", which became #1 on several online music charts shortly after release. The teaser video was released on February 12 on Naver; the EP followed on February 17. Kara began their broadcasting comeback starting on M.Net's M! Countdown on February 25, 2010. The music video was released on February 22. On March 4, 2010, Kara won their first #1 award for "Lupin" on M! Countdown. On the following week, Kara won yet another #1 award on M! Countdown, making it their second consecutive win on the music program. "Lupin" also gave Kara their first #1 win on Music Bank on March 12, 2010, making it the group's first win on this particular music show since their debut, holding onto the position for three consecutive weeks. The song also won the Mutizen award from Inkigayo, and cumulatively Kara won an all-group best total of 6 awards during their "Lupin" promotional cycle.




Kara held fan meetings on May 8 with more than 8,000 fans at Japan's Grand Prince Hotel. In addition, Kara had an official Japan fan club meeting with 3,000 fans at Yokohama's Mina Torimirai hotel on May 9.




The group later on signed with Universal Music Japan and made their official debut in Japan by August with "Mister". The single ranked in various music charts which proved it to be very popular in Japan. The group later on released their second single entitled "Jumpin'" on November 10, 2010. The song quickly climbed up in other charts including mobile downloads. On September 29, 2010, Kara released their best hits album, "Kara Best 2007-2010". The album is a compilation of their selected Korean tracks since they debuted. It ranked #2 in the Oricon Daily Chart on the first day of release, selling 18,223 copies. It was announced on November 3, 2010 that the album was certified gold by The Recording Industry Association of Japan (RIAJ), making KARA the first ever Korean Group since the '90s to release an all-Korean album that is able break the 100k copies barrier in Japan. Their debut Japanese album, "Girl's Talk", was released on November 24, 2010. It sold 107,000 copies in its first week and ranked number 2 in the Oricon weekly charts, making this the first album by a non-Japanese Asian girl group in Japan in 6 years and 9 months to sell more than 100,000 album copies in its first week.The album received a platinum certification from RIAJ on January 14, 2011.
In October the band represented Korea and performed at the 7th Asia Song Festival, organised by Korea Foundation for International Culture Exchange, at the Seoul Olympic Stadium.




After about 9 months hiatus in Korean Music industry, Kara announced the release of their next single "Jumping" which will be promoted in both Korea and Japan. It was released as Kara's 2nd Japanese single and title track for their fourth Korean mini album. Despite promoting the song at the same time, Kara had 2 different concepts for the song in Korea and Japan. A teaser photo of Jumping's album cover was released on November 3, 2010 and according to a company official, "Kara's new album utilizes the optical art concept of black and white geometric patterns, which differs depending on each member's physical characteristics and image." He added, "You will see a new and upgraded Kara with these modern, yet chic images."Kara made their comeback with Burn and Jumping on MBC Music Core on November 20, 2010. On December 10, 2010, Kara got their second #1 win on KBS Music Bank for Jumping. Two days after their win in Music Bank, Kara won a #1 Mutizen Award for "Jumping" on SBS Inkigayo's 600th episode.
After a very successful year of debuting in Japan despite their long absence in the Korean music industry, Kara was chosen as the best rookie artist according to a popular Japanese mobile ringtone site, Recochoku. On December 20, 2010, Oricon also announced Kara as 2010's best rookie artist, generating revenue to some 1.3 billion yen (or $15.4 million USD); and with a total of 493,000 copies of their releases sold this year.
2011 - 2014: Rise of popularity in Japan, return to South Korea and 2nd Japanese album
Quote:
On February 23, Kara released a DVD called "Kara Best Clips" which is a compilation of their past music videos. After one week, Kara was able to set another record when they ranked #1 in the Oricon's Weekly Composite DVD Ranking. This made them the first ever foreign artist to be #1 for two consecutive weeks since the charts implementation in 1999. Kara has sold approximately 230,183 copies of their DVD.




On April 6, Kara released their third Japanese single, "Jet Coaster Love", after the original release date was pushed back due to the 2011 Great Tohoku Earthquake and tsunami. As soon as it was released onto the music charts, "Jet Coaster Love" instantly rose to #2 on the Oricon Daily Chart with 47,810 copies sold. Kara was able to set another record as "Jet Coaster Love" maintained its position and ranked #1 in Oricon's 4/18 Weekly Single Ranking selling 123,000 copies in its first week. Despite its success, plans for promotion in Japan were hindered due to the natural disaster. Instead, the group announced that all proceeds from the single will be donated to Japan's natural disaster relief aid.




On August 4, the group officially announced that they will be releasing their third official album on mid-September and will resume their activities in South Korea for the first time in over six months. According to industry representatives, the group has used some of their spare time recording songs for the album while they were busy promoting their fourth Japanese single, "Go Go Summer!" which was certified gold by the RIAJ and has topped various charts in Japan. However, the group will only promote in Korea for about three weeks as they have many things scheduled in Japan.
On August 22, their agency DSP Media announced their third Korean full-length album, titled "Step", is slated for release on September 6.
On September 16, their Japanese agency Universal Sigma announced the group's fifth Japanese single called "Winter Magic", released digitally in October 12 and physically on October 19. The single ranked #3 in Oricon's Weekly singles chart with around 79,000 copies sold on the first week.
On October 25, DSP Media revealed the group's second Japanese album called "Super Girl" (Japanese: スーパーガール), slated to release in November 23. The album will include the latest 3 singles: "Jet Coaster Love", "Go Go Summer" and "Winter Magic".
On November 21, DSP Media revealed that sales of KARA's Japanese album "Girl's Talk" had exceeded 500,000 copies in the region. In addition, sales of KARA's second Japanese album, "Super Girl", had surpassed 360,000 based on preorders alone
2014-present: Nicole and Jiyoung's departure, and second line-up changes
Quote:
On January 13, 2014, it was announced that Nicole would be withdrawing from the group due to the expiration of her contract with DSP Media.[131] Then on January 15, it was announced that Kara's youngest member Jiyoung would also leave the group after her contract expired in April 2014. The group then reorganized with Gyuri, Seungyeon, and Hara as a trio who would be carrying on future schedules.

On May 2014, DSP Media launched a reality TV show called Kara Project which revolves around seven trainees who will compete to become future members of the group. On July 1, the live voting results commenced on 6:45 pm (KST). Heo Youngji was proclaimed the winner with a total score of 49,591.

The group's drama series, titled "Secret Love", first aired on June 13, 2014, at DRAMAcube and ran for six weeks. The drama revolved around the love stories of each member of the group including Nicole and JiYoung.

The group is set to release their mini-album, Day & Night, in South Korea in August 18 before going on their third Japanese tour on October 24. They will return with track titled "Mamma Mia", which was produced by Duble Sidekick. A music video was filmed in the Gyonggi Province on July 9. It was also announced that the song will be released as a single in Japan.
Source:
Wikipedia