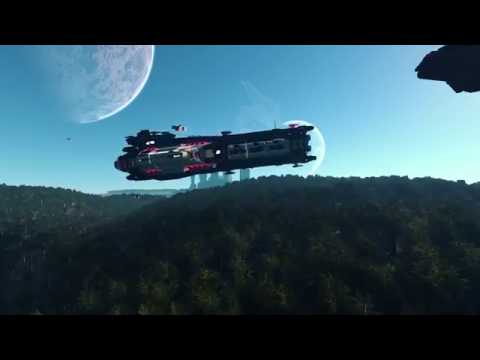 Quote:
Dual Universe is a continuous Single-Shard sandbox MMORPG taking place in a multi-planets Sci-Fi world with player-driven in-game economy, politics, trade and warfare. Players can freely modify the world by creating structures, space ships or orbital stations, giving birth to empires and civilizations.
https://www.kickstarter.com/projects...-sci-fi-mmorpg
Quote:
One universe, shared by everyone at the same time. Emergent gameplay. Fully editable voxel world, with player-made ships & constructs.
http://www.dualthegame.com/
Quote:
Dual Universe is a sandbox first-person MMORPG set within a seamless Sci-Fi universe made of millions of planets. The world is entirely editable, and the game focuses on massive scale emergent gameplay based around exploration, voxel building, trade, politics and warfare.