Quote:
Metrotvnews.com, Jakarta: Dunia film tanah air berduka. Seorang sutradara muda, Iqbal Rais meninggal dunia malam ini, Minggu (22/9) dalam usia 29 tahun. Iqbal diketahui menderita penyakit kanker darah atau leukimia sejak tahun 2011 lalu.

Kabar duka tersebut meramaikan situs jejaring sosial Twitter malam ini. Beberapa aktor dan sutradara film Indonesia mengucapkan turut berduka cita atas kepergian sang sutradara film Si Jago Merah dan Tarix Jabrix tersebut.

"@ringgoagusrahman: telah meninggal dunia @iqbalrais ,smoga keluarga yg ditinggalkan diberikan ketabahan yg luar biasa,sutradara jago merah,tarix jabrix dll"

@nirina_zubir: Goodbye dear friend @iqbalrais terima kasih pernah hadir di kehidupan kami personally and as a director...Al-Fatihah..."

@hanungbramantyo: Selamat jalan Iqbal Rais ... Sutradara Tarix Jabrik. Semoga kau damai di sisiNya

Iqbal Rais, lahir di Samarinda, 29 tahun lalu. Debut karirnya sebagai sutradara melalui film The Tarix Jabrix tahun 2008 yang dibintangi oleh grup band The Changcuters hingga dua sekuel selanjutnya. Di tahun yang sama, ia kembali berkarya dalam film "Si Jago Merah" kemudian menyutradarai film "Bukan Malin Kundang" tahun 2009. Hingga yang terakhir film Radio Galau FM (2012) dan Kata Hati (2013).

Film Kata Hati berhasil diselesaikannya meski ia menjalani proses kemoterapi di Kuala Lumpur. Di tengah perjuangannya melawan leukimia, almarhum tetap berkarya, terakhir ia tengah mempersiapkan film terbarunya berjudul "Hati Borneo".
ane suka banget film The Tarix Jabrix.. semoga aja para sutradara Indonesia banyak yang meneruskan perjuangan beliau untuk membuat film-film berkualitas..
Ane cantumin film pendek karya almarhum, film ttg kehidupan yg maknanya sangat dalem
[VIMEO]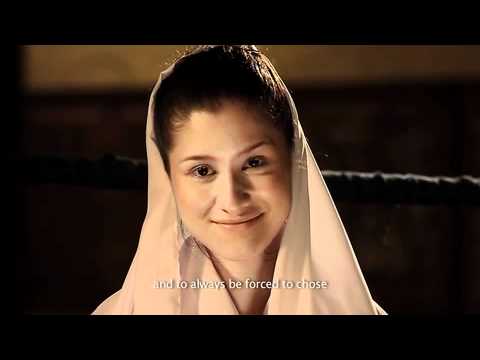 SELAMAT JALAN IQBAL RAIS.. KARYA MU AKAN SELALU KAMI KENANG