Hi agan agan,
Sore ini terjadi fenomena unik di singapore, yaitu terjadinya hujan es.
Lumayan lah meskipun bukan es krim walls atau ben's & jerry.
Cekidot. Dijamin 1000% kaga repost.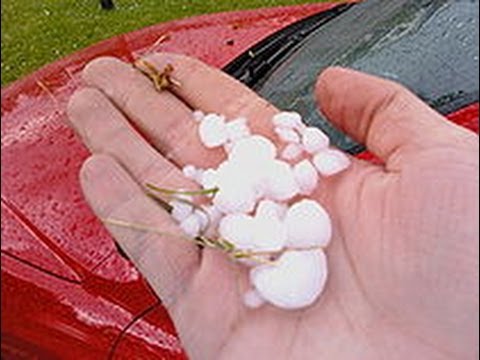 Ini kutipan beritanya dalam Boso Jowo:
After a dry spell lasting several days, rain fell in Singapore this afternoon (June 25), with reports of hailstones falling in western areas like Chua Chu Kang, Bukit Batok and Jurong East.
"Hailstones spotted in Bukit Batok too! It was smashing against my balcony glass doors!" Facebook user Vida R Nair said, while several other social media users sent in pictures of the ice.
How does hail form?
Some wondered if the cloud seeding operation in Indonesia was the cause.
According to the National Environment Agency's website, hailstones rained over the central part of Singapore in the afternoon of March 27, 2008.
The NEA said today that moderate to heavy thundery showers with gusty wind were expected over southern, eastern and central areas of Singapore between 3.25pm and 4.25pm.
Meanwhile, a caller to the MediaCorp hotline, Mr Bai, said that about three trees had fallen along the PIE, near the Bukit Batok exit towards Changi, crashing into several cars.
The SCDF said it received calls near 3pm requesting for assistance. Rescue tools were used to release the trapped people in the cars and no injuries were reported. A fire engine, red rhino and ambulance were sent to the scene.
Komeng nya dong gan, agan pernah ngalamin fenomena seperti ini gak di daerah agan?