Quote:
Sebelumnya terima kasih kepada agan seratiel yang telah membuat trit tentang RO II [N.A] dan mengizinkan kami untuk melanjutkan
Quote:
Berhubung TS sudah tidak bermain lagi Ragnarok II, jadi mohon maaf thread ini jarang di update lagi, jika ada yg berminat untuk melanjutkan silahkan PM
Check Server Status Here
Official Website
Official Forum
Register
Quote:

Guilds in Ragnarok Online 2 can enter a lotto to own a Guild House.
To apply for Guild Housing, visit the Guild House Manager NPC in Prontera or Morroc.
In the Lottery List, enter the lotto by selecting the house you want, the number of tickets you wish to buy and select apply. You can continually buy lotto tickets until the winning guild is announced.
Quote: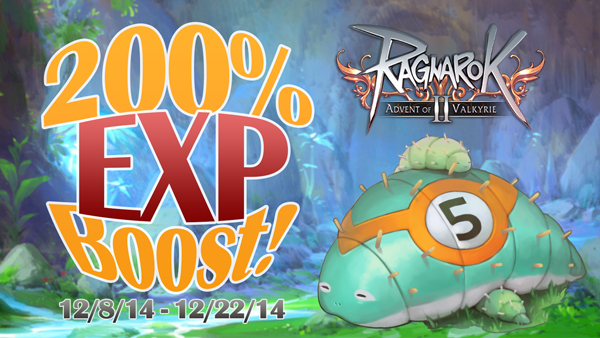 Date: 12/8/2014 ~ 12/22/2014
200% EXP boosts are back! Join in the fun on Freyja and Odin until the 22nd of December! Players will enjoy the boosts all week long, so get in game and level up!
Quote: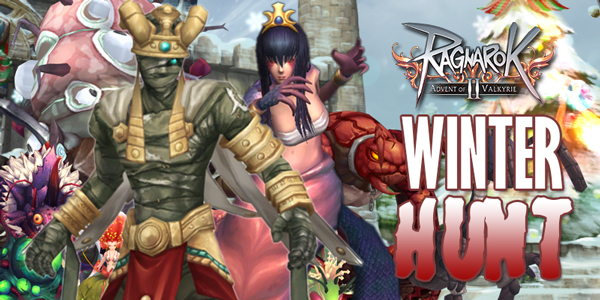 Tuesday in December
Join fellow players in fighting monsters that have entered the safe zones and reap the benefits! Look for the call to action by RO2's Community Manager in public chat & join in the fight against a variety of monsters in various city locations.

On select Tuesdays in December (The 9th, 16th, and 23rd) watch for in game announcements and locations in public chat for news of where the monster spawns are happening in the cities in Rune-Midgarts! Spawns will occur sporadically between the hours of 10am and 7pm PST on both servers.

Come prepared and ready to defend the cities of RO2!
News & Event
Classes
Master Level
Professional Life
System Requirements
Download
DVD Client
Powered By :