Kondisi Barang : New
Harga : Rp. 15.000
Lokasi Seller : Jawa Tengah
Ragnarok Online 2
About:
Quote:


Ragnarok Online 2: Legend of The Second is a remake of Ragnarok Online 2: The Gate of the World. The MMORPG created by Gravity Corp. of South Korea and is the sequel to the popular MMORPG, Ragnarok Online.

In July 2010 it was announced the first iteration of the game had been scrapped, and a new version, Ragnarok Online 2: Legend of the Second, would be developed in its stead. The new iteration of Ragnarok Online 2 returns to the systems and mechanics of the original Ragnarok Online while keeping the 3D engine. The game engine was changed several times since its predecessor opened its long running closed beta in 2007. It was mentioned that the new version of Ragnarok Online 2 will be using the Gamebryo engine.

The full 3D MMORPG RO2's greatest feature is that it allows players to cultivate their own combat & crafting classes and enjoy the fun of playing different roles. With such elements as the card system and color system further enhanced, players are expected to achieve additional fun of collection.
System Requirements:
Quote: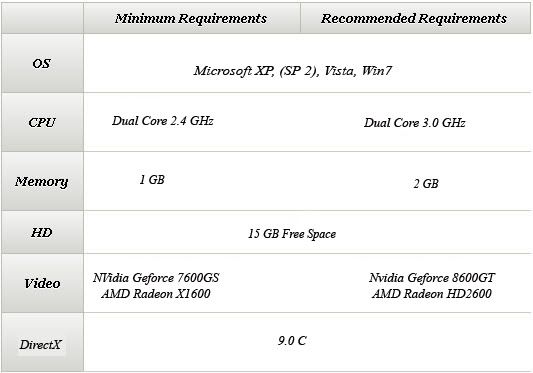 harga DVD client / installer nya + manual patch + HSupdate Rp. 15000 (belum termasuk ongkir)

pengiriman bisa lewat JNE, TIKI atau Kantor Pos
silahkan dilihat biaya pengiriman dari masing - masing website ekpedisi
lokasi ane di SEMARANG
COD daerah AMBARAWA dan SALATIGA
pembayaran via mandiri / ATM bersama

CONTACT PERSON

YM



SMS
089619066083
Support:
Quote:
Official Website
Official Forum
FORUM KASKUS
lapak ane yg lain:
Quote:
SSH Tunnel untuk trik XL (luna) dan kampret (telkomsel)