Kondisi Barang : New
Harga : Rp. 400.000
Lokasi Seller : -
Quote:
[CAUTION] AWAS PENIPUAN FJB KEMBALI MARAK

NB: Makasih buat award yg diberikan dari TS tobi89 buat ane
Welcome to DeQulin Store

[url]https://www.facebook.com/dequlin[/URL]
Quote:
Setetes Saran utk Newbie

Berhati-hatilah bagi anda yg masih baru atau terbilang newbie dalam berbelanja secara online. Menurut saya, cuma di forum yg dapat melihat history (tanggal) seberapa lama penjual itu membuka lapak. Jika terbilang lama & banyak calon buyer yg menanggapi positif, berarti seller tersebut adalah pemain lama dan patut di acungkan jempol Recomended Seller. Namun tidak menutup kemungkinan hal-hal yg tidak diinginkan bisa saja terjadi. Saya sebagai Seller menyarankan agar para Buyer selalu berhati-hati dalam berbelanja secara online.

Best Regards, Arief Masqulin
http://masqulin.wapsite.me
(Catalog, Trace & Tracking, COD, Garansi, Testimoni, dll)

Quote:
Cara Memainkan CD Game PS1 di Konsol PS2
Mau main Game PS1/PS2 via PC tanpa kabel Stik yg menggangu?
Mau main Game PS3 tanpa kabel Stik yg menggangu?
Yg kamu butuhkan hanyalah 2 item dibawah ini: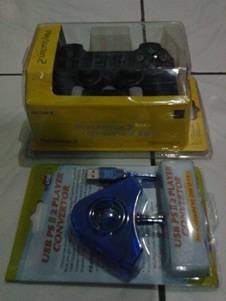 1. Stik DualShock PS2 Wireless 2.4G Ori Pabrik (IDR 90K)
2. Double Converter/Connector Stick PS1/PS2 to PC USB (IDR 40K)
Quote:
Langsung aja gan ane mo jual sepatu CROSS bagi yg berjiwa ADVENTURE/TOURING. Langsung aja liat penampakannya:




Cukup membayar mahar 400k agan udah bisa mendapatkan sepatu gagah ini. Untuk COD hanya di BTC Bekasi Timur. Untuk order silahkan kunjungi web kami.
Quote:
Bonus Cendol Max +10

- Bonus cendol +5 bagi pengirim testi & foto ke kaskus.co.id
- Bonus cendol +5 bagi pengirim testi & foto ke facebook.com/dequlin
Quote:
Lapak Aktif
50rb 4pcs: 2xMouse, USB 4Port Hub, Card Reader 4Slot (16in1)
Leather Case White for BlackBerry (IDR 50K)
Dompet Batik Mini (IDR 2000)
Headlamp Cover (Kedok) Kawasaki Athlete AX125 (IDR 25K)
Headlamp Cover (Kedok) + Visor Yamaha Mio Old (IDR 100K)
Spakbor Kawasaki KLX 250 (IDR 100k)
Proc Xeon 3.2GHz FSB800 + MB LGA775 DDR3
CD/DVD & DataGame PSX/PS1/PSOne & PS2 (IDR 2000)
Software Utility PS2 (IDR 20K)
Tas PS2 Slim (IDR 65K)
Aksesoris Variasi Raiser Stang + Adaptor Kawasaki Athlete AX125 (IDR 175K)
Peninggi Monoshock Motor Murah Bekasi (YB 60K, JMX 40K, NMP 60K)
Alat Pemotong Rantai Sepeda Motor (IDR 60K)
Baut Topi As Segitiga Kawasaki KLX 150 (IDR 50K)
DVD Movie & HD Movie (IDR 2000)
Stik/JoyStick DualShock PS2 Wireless 2.4GHz (IDR 90K)
Card Reader Micro SD Angry Birds Up To 32GB (IDR 15K)
Sepatu Cross Lokal (IDR 400K) Supermoto Touring
Lampu Sign/Sein LED Racing Supermoto Trail New Vixion CB150R
Spakbor Belakang/Dudukan Nopol Model R1/R6 Bahan Plat (IDR 60K)
Paddock Standar Center (IDR 250K)
Tas Laptop 15 inchi (IDR 130)