Kondisi Barang : -
Harga : Rp. 0
Lokasi Seller :
[size=+8]WELCOME TO
[/size]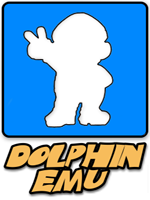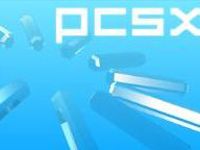 [size=+2]CTRL+D For Bookmark
[/size]
[size=+2]Bosen main game2 PC?
Pengen main GC/Wii/PS2 tapi ga punya consolenya?
Atau pengen main GC/Wii/PS2 dengan Grafis kualitas HD?
[/size]
[size=+2]Dolphin & PCSX2 Emulator solusinya
[/size]
[size=+2]Kami menjual emulator GC,Wii & PS2 beserta dengan gamenya (dalam format ISO)
[/size]
Spoiler for Screenshot di pc TS:
Quote:

[size=+2]PROMO BULAN SEPTEMBER!
Setiap DVD yang agan2 pesan akan di Burn menggunakan media DVD VERBATIM, tp agan hanya cukup membayar harga DVD MAXELL
PROMO hanya berlaku sampai akhir bulan SEPTEMBER
*selama stok persediaan masih ada[/size]
[SIZE=+2]HARAP MEMBACA INI SEBELUM ORDER[/SIZE]
Quote:
Emulator yg digunakan adalah Dolphin revisi terbaru & PCSX2 Ver 1.0.0 (final)

Khusus untuk Dolphin, anda dapat menggunakan Wimote+nunchuk sebagai controller. Karena Dolphin compatible dengan peripheral Wii tsb Tutor silakan search sendiri di youtube

Khusus untuk Dolphin Emu, masih terdapat bnyak BUG di dalam game Wii. Hal ini dikarenakan Dolphin masih dalam tahap pengembangan. Namun bug tersebut masih dapat diatasi dengan mengotak atik setting yg terdapat di dalam dolphin*
Emulator dan ISO akan digabung dan di compress ke dalam bentuk .RAR guna menghemat size on disk (dvd)
Di dalam dvd telah kami sertakan tutorial cara memainkan dan Recommended setting dari kami & setting gamepad/ emulated wiimote agar memudahkan agan2 bermain emulator secara maksimal*
Seluruh game telah kami test di PC kami dengan Spek sbb:
Proc. Intel i3 2100 @3.10GHZ, VGA GTS 450 1GB 128 bit, RAM 4GB, LED Monitor 19" 1366x768, OS Windows 7 Premium
Emulator dan ISO akan di BURN dengan menggunakan media MAXELL & VERBATIM dengan kecepatan 8x
Sebelum & setelah di burn, emulator akan kami test terlebih dahulu guna menghindari error atau kesalahan di dalam sistem emulator
Setiap pembelian min. 10 DVD Bonus 1 DVD (berlaku kelipatan)
Segala macam masalah/ keluhan dapat agan PM ke kami, atau chit chat di YM kami. Kami akan berusaha membantu mengarahkan supaya agan bisa bermain secara nyaman
Kami tidak menerima segala macam request game yg tidak ada di dalam list. Game akan selalu kami update setiap bulannya
Seluruh paket akan dikirim menggunakan jasa JNE. Biaya ongkir harap cek di [url]WWW.JNE.CO.ID[/url]
Kerusakan dan Kesalahan dalam pengiriman bukanlah TANGGUNG JAWAB kami. Harap mengirimkan data dan alamat yg lengkap dan jelas ketika anda order ke kami
No.Resi akan kami post di thread ini
*Hasil Bervariasi, tergantung spek PC yg anda gunakan
[/size]
Spoiler for how to order:
[size=+2]PEMBAYARAN VIA[/size]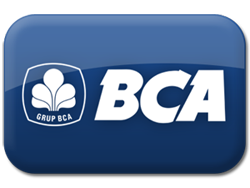 [size=+2]Kami juga melayani COD di tempat berikut:
[/size]
Quote:
Bekasi

MM, BCP, Hypermall bekasi (giant), Bekasi square, Tol timur, BTC, Kemang Pratama, Harapan Indah.

Depok & sekitarnya

Depan halte IISIP, Margo city, Lenteng agung, kampus UNINDRA, Pasar Minggu

[size=+2]KHUSUS COD Order Min. 10 DVD, kurang dari itu barang akan dikirim menggunakan JNE
dan diharapkan untuk konfirmasi terlebih dahulu sebelum melakukan COD[/size]

[spoiler=garansi]
Garansi 1 minggu berlaku sejak paket telah diterima oleh agan


Garansi hanya berlaku jika DVD tidak terbaca atau corrupt (jika tidak terbaca harap cek dvd rom agan terlebih dahulu dan test drive di dvd lain. bisa aja dvd agan optiknya udah lemah), selebihnya garansi tidak akan berlaku


Klaim garansi, posting screenshot pertanda DVDnya corrupt di thread ini. Tidak kirim SS, maka garansi tidak akan kami proses


DVD pengganti/garansi akan kami kirim pada order agan selanjutnya. Jika mau cepat, agan cukup transfer ongkir ke kami maka barang kami akan kirim hari itu juga

[size=+2]CONTACT PERSON
[/SIZE]
Quote:
[size=+2]
Order & Konfirmasi Pembayaran
NO.HP: 085719271214
EMAIL: XENOGAMES7@GMAIL.COM

Customer Service (buat yg mau nanya2 etc)
YM: boyskills_out
[/size]
[size=+4]HAPPY SHOPPING!
[/size]