★ ADIDAS ORIGINALS sneaker ★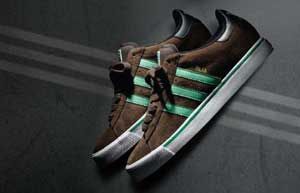 ADIDAS Campus with new colors that gives you sporty look
and ADIDAS Dragon series, This lightweight runner has been a fan favorite since the '70s
and now re-released and becoming a big hit!!
★ ALL READY STOCK ga pake nunggu2 lama
★ Thread diusahakan selalu UPDATE
Quote:
Kalau ada yg kurang yakin ama nih TRIT, nih foto toko ane di Surabaya:
PASAR ATOM MALL TAHAP 5 LANTAI 2 no 54, SURABAYA
Ada toko ke 2 di Pasar Atom Mall Tahap 1 Lantai 3, BA-36
dan segera akan dibuka toko ke-3
melayani grosir juga gan (harga khusus tentunya)
Mohon minta waktunya sejenak ya agan2 untuk BACA INI DULU
Quote:
Barangnya legit alias ori ngga ?


BUKAN ORI ! semua barang = IMPOR CHINA! yg pasti mirip bgt 95% ama aslinya, dijamin! bisa lihat foto2nya deh, semua foto = foto brgnya, What u see is what u get


Ready Stock ?
Semua barang READY STOCK !! no PO or pesan2 pake nunggu berminggu2 gan. mau pesan PO = bisa tp lbh mahal.

Harga pas ?
Berhubung brg baru n HOT jd harga NETT gan, kecuali kl langganan n ambil bnyk tentunya




Dapat box sepatu?


Dapat BOX + tagging persis asli. bisa cek di foto bwh jg



Book or COD ?


BOOK pake DP min. 100rb, COD bisa dilayani di SURABAYA, tgl sms janjian aja



Pengiriman brp lama nyampe ?


Ane kirim pake ekspedisi TIKI atau JNE gan, kl pesan nya hari ini, brgnya dikirim H+1 alias besok nya gan, biasanya 2-3 hari brg sampe kok, kl ampe seminggu brg ga sampe bisa lgs contact gw, ane confirm ulang ke ekspedisinya

Kalau agan2 msh ragu2, lihat foto2nya brg asli nya aja di bwh (semua foto brg aslinya) ama ada foto detail nya juga, kan bisa dilihat sendiri..
Info lebih lanjut :
Quote:
CP : Handi - 0817315772


SMS for fast response

BB PIN by PM or SMS
Payment Via transfer :
BCA 1020-37-2211 an Handi Tirta



Mandiri 141-00-1029714-1 an Handi Tirta
DIHARAPKAN TESTInya YA UNTUK YANG PEMBELIANNYA BERKENAN