Kondisi Barang : -
Harga : Rp. 0
Lokasi Seller :
Misi Om Mimin Momod & Agan2 temen seperjuangan... Ane mo jual Balmut kepala karakter sama gulmutnya nih
Penjelasan Balmut :
Quote:
Balmut adalah BANTAL yang berbentuk kepala karakter cartoon seperti BONEKA yang dapat di buka menjadi SELIMUT ukuran 145x175 cm

BAHAN : Katun Classic

RESLETING : YKK , kuat dan awet nya terbukti tahan lama

Lapisan dalam : Dakron Silikon dengan tebal 4 oz, seperti selimut bedcover, sehingga nyaman dan hangat.

Fungsi : selimut dalam mobil, menghiasi interior mobil, interior ruang tamu, hadiah/kado

TERSEDIA dalam 30 lebih KARAKTER dan MOTIF mulai dari :
Ariel the MERMAID, Princess Belle, Bugs Bunny, Cinderella, Cookie monster, Dalmatian, Daisy duck, Donald Duck, Dora the Explorer, Doraemon, Eeyore, Elmo, Hello Kitty, Keroppi, Marie cat, Mickey Mouse , Minnie Mouse, Naruto, Paroro, Piglet, Pluto, Snow white, Spiderman, Spongebob, Strawberry Shortcake, Sylvester, Tazmania, Thomas the Train, Tigger, Tinker Bell, Tweety, Winnie the Pooh, the Cars, Angry Birds...

Penjelasan Gulmut :
Quote:
Disebut GULMUT karena guling selimut bedcover ini di buat multifungsi,
bisa digunakan sebagai selimut bedcover, bisa juga digunakan sebagai guling.
GULMUT dilengkapi dengan resleting digunakan untuk melipat menjadi guling dan terdapat tali pengikat atas bawah, GULMUT sangat mudah untuk dibawa kemana-mana.

Gambar :
Quote:
Balmut Hello Kitty, Harga Promo Rp. 175.000,- (Reseller Welcome)
Balmut Hello Kitty Posisi Dibuka
Quote:
Balmut Keroppi, Harga Rp. 175.000,-
Balmut Keroppi Posisi Dibuka
Quote:
Gulmut Spiderman, Harga Rp. 135.000,-
Quote:
Gulmut Cars, Harga Rp. 135.000,-
Cara Pembayaran
Quote:
Diutamakan COD daerah Bandung,
tapi kalo mau dikirim via JNE juga boleh, ongkir tanggung sendiri ya
.
Untuk Cek Ongkir, Klik Disini
Atau Transfer Melalui :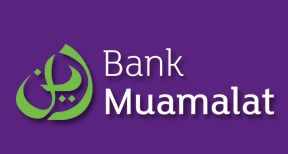 FAST RESPONSE :
Quote:
081320070001 / 081320602894
Cek juga lapak ane yang lainnya
Quote:
Jual Balmut Bandung
Spoiler for TS Mengharapkan: