Halo Gan!!


Di hari Rabu, minggu terakhir bulan lalu (25 januari 2012), KASKUS menggelar event yang seru "KASKUS The Lounge". Acara yang dibuat di KASKUS Playground ini merupakan ajang kopi darat komunitas, baik Kaskuser ataupun non-Kaskuser. Jadi…kalo Agan & Sist mau sharing ide? Kreativitas? Nambah pengetahuan atau kopdaran? Yok ikutan sama acara yang satu ini Gan.

Di bulan Januari kemarin, topik

"Brand New You"

jadi tema acara ini Gan.
Sukses selalu dimulai dari berani mimpi dan semangat

"Man Jadda Wajada"

. Inspirasi inilah yang ingin dihadirkan

#KASKUSTheLounge

bersama tim produksi Film Negeri 5 Menara.
Pengen tau keseruan edisi perdana

Kaskus The Lounge

? Cekinyots Gan!

1.\tPreparation
:
2.\tGoodiebag + Cendol + Sate Padang
3.\tOpening MC by KASKUS Officer

4.\tOpening performance by Alika #KASKUSTheLounge
5.\tCrowd
6.\tDiscuss
7.\tInteraksi
8.\tClosing
9.\tPerformance (Yunika, Nara)
10.\tN5M Tayang 1 Maret 2012
11.\tWaktunya Kopdar Gan!!
12.\tSpotted
Cekidots videonya Gan!!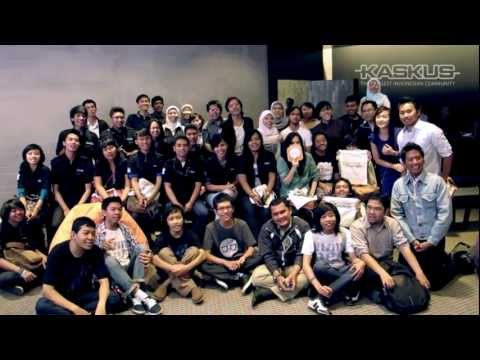 Saat KASKUS The Lounge berlangsung,

KAS

KUS

sempet ngadain FR Competition

KASKUS The Lounge

Januari kemaren berhadiah

HP keren

!!!. Nah, pemenangnya adalah (drum roll)......



Spoilerfor Selamat buat Agan:



Agan & Sist kepengen daftarin komunitasnya buat ikutan di KASKUS The Lounge bulan Februari ini?

Daftarin komunitas Agan dimari!!
Sampai ketemu di

#KASKUSTheLounge

Februari Gan!!!