Pernah Nonton Film spionase Arnold Schwarzenegger sebagai agen Mars, Douglas Quaid di film 'Total Recall' (1990)?
Douglas Quaid kembali akan hadir, namun aksi Quaid kali ini akan diperankan oleh Colin Farrell melalui film remake-nya yang disutradarai oleh Len Wiseman.

Film sci-fi yang disadur dari cerita "We Can Remember It For You Wholesale" karya Philip K. Dick.
Beberapa bulan lalu, Farrell sempat mengutarakan bahwa remake ini akan berbeda dengan versi tahun 1990-annya arahan Paul Verhoeven.

"Total Recall" adalah sebuah film thriller aksi tentang realitas dan memori,
Selamat Datang di Rekall, perusahaan yang dapat mengubah mimpi menjadi kenangan nyata. Bagi seorang pekerja pabrik bernama Douglas Quaid (Colin Farrell), meskipun dia punya istri yang cantik (Kate Beckinsale) yang ia cintai, Perjalanan pikiran terdengar seperti liburan yang sempurna dari kehidupan frustasi nya - kenangan nyata dari kehidupan sebagai mata-mata super mungkin hanya apa yang dia butuhkan.
Tp ketika prosedur berjalan beres,Quaid menjadi seorang buronan.
Menemukan dirinya dalam pemburuan Polisi yg dikendalikan oleh Kanselir Cohaagen (Bryan Cranston), pemimpin dunia bebas -
Quaid bergabung dengan seorang pejuang pemberontak (Jessica Biel) untuk mencari kepala perlawanan bawah tanah (Bill Nighy) dan berusaha menghentikan Cohaagen.
Garis antara fantasi dan kenyataan menjadi kabur dan nasib dunianya tergantung pada keseimbangan sebagai Quaid menemukan jati dirinya, cinta sejati, dan nasib yang sebenarnya.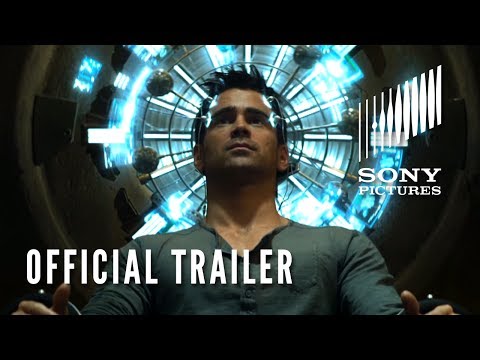 The Cast
Colin Farrell
Jessica Biel
Kate Beckinsale
Bill Nighy
Bryan Cranston
Ethan Hawke
John Cho
Will Yun Lee

Director : Len Wiseman (Live Free or Die Hard, Underworld)

The Cast



Total Recall Mulai Rilis Di Indonesia Pada 3 Agustus 2012.