"The World First Google Phone"
-
Nexus One on XDA Developers
-
Quote:
Nexus One User Lounge Rules

:
1. Junk/One Liner/Masang Emoticon Doang
2. Jangan malas membaca page one!! jika ada yang bertanya padahal sudah terjawab di page one maka akan ditindaklanjuti
3. Dilarang Posting Hal-hal yang berupa SARA/Politik/BB/Flaming
4. Dilarang Jualan dan sejenisnya (

udah ada tempatnya di FJB

)
5. Dilarang Barcen/Bertukar reputasi disini
6. Jangan PM TS

nexus.1

langsung post disini aja kalo ada pertanyaan
Quote:
GALERI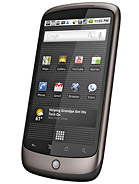 GSM Arena Gallery
Quote:
ABOUT
Manufactured by HTC, the Nexus One features dynamic noise suppression from Audience, Inc., a large 3.7" OLED display for deep contrast and brilliant colors and a 1GHz Qualcomm Snapdragon™ chipset for blazing speeds. Of course, it also comes with a host of popular Google applications, including Gmail, Google Voice and Google Maps Navigation.
Quote:
Scan This to Open This Thread From Your Nexus One
kask.us/10439775