Kondisi Barang : New
Harga : Rp. 200.000
Lokasi Seller :
Halo agan-agan, sesuai judul gue menawarkan jasa mixing&mastering;
tanpa berpanjang-panjang lagi, silahkan langsung cek Q&A untuk info lebih lanjut
Q&A
pengerjaan mixing&masteringnya gimana?
mixing&mastering dikerjakan di kosan pribadi di bilangan Mulyosari, Surabaya atau di BSD, Tangerang Selatan (tergantung posisi sedang ada di mana) dengan equipment yang tidak terlalu fancy namun SDM yg berkualitas sehingga tidak perlu diragukan hasilnya. sebelum memutuskan pake jasa saya, silahkan bandingkan kualitas dan harganya dengan jasa mixing yg lain
bisa cek sample nya dimana?
di mari gan
http://www.soundcloud.com/tendingtobeshy2
daftar harganya?
mixing&mastering Rp 200.000/lagu maksimal 40 tracks/lagu.
adakah ketentuan2 kalo mau mixing&mastering; sama ente?
ketentuan umum:
-selama masih di sekitar Surabaya Timur atau BSD (tergantung posisi lagi di mana) gue siap jemput datanya
kalo ngga, silahkan kirim ke alamat gue. atau kalo internet ngebut, bisa juga upload datanya ke mediafire atau indo*web*ster.., jangan ke web file hosting yang lain
-lama waktu pengerjaan tergantung pada kesulitan materi, jika tidak ada halangan yang berarti selambat-lambatnya 1 lagu bisa selesai dalam 3 hari
-revisi minor sampai puas
-alangkah baiknya juga menyertakan referensi dan notes
-mixing tidak termasuk editing
-gue berhak untuk tidak menyanggupi atau menunda permintaan mixing/mastering dengan alasan tertentu
ketentuan khusus data yg dikirim:
-yg ente kirim adalah audio files dgn format file .WAV atau .AIF yg setiap tracknya sudah di-bounce mulai dari start 0:0:0:0 sampai akhir lagu. alangkah baiknya jika gue menerima materi lagu ente dalam 24 bit, sample rate bebas dari 44.1khz hingga 96.khz
-jika DAW yg ente gunakan adalah cubase/nuendo dan bingung mana data yg mau dikirim, bisa menggunakan cara di bawah ini:
a. buat folder baru dimana saja
b. buka project cubase/nuendo nya
c. pilih file dan klik backup project
d. muncul kotak dialog, pilih folder kosong yg barusan ente buat dan klik ok
e. centang "remove unused files" lalu klik ok
e. sekarang folder kosong barusan ente buat sudah terisi file project, images, dan audio, folder inilah yg ente kirim
klien yang pernah ente tangani?
So Pathetic - The Story Can Become a History EP (Mixing + Mastering)
http://soundcloud.com/pathetic_band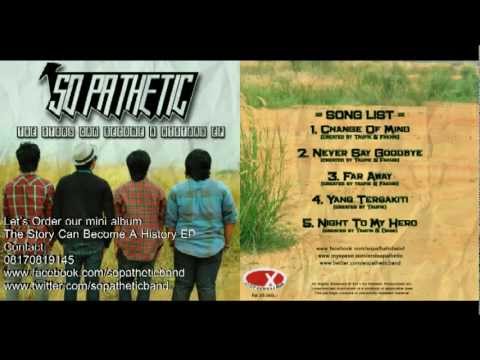 Marching March - My Yellow Fake Fantasy (tendingtobeshy mix) (Mixing+Mastering)
http://www.archive.org/download/Marc...tobeshyMix.mp3
American Green - I'm In The Grassy Plain (Mixing+Mastering)
http://soundcloud.com/american-green...grassy-plain-1
trus kontak nya kemana?
085782455763 - whatapp (Kelvin)
atau ym : tendingtobeshy (bikin janji dulu ya kalo mau chat)
berminat? dimana lagi bisa mixing&mastering Rp 200.000/lagu tapi hasilnya ga kalah kompetitif dengan yg harganya berkali-kali lipat. daripada gue cape2 ngomong sampe berbusa silahkan ente langsung buka soundcloud ane dan bandingin dengan sample jasa mixing lain secara kualitas dan harganya. biarkan sample yg berbicara