Genre: Alternative Rock, Powerpop, Pop Punk
Years Active : 2007 - Present
Website: www.heymondaymusic.com
Hey Monday is an American four-piece pop-rock band from West Palm Beach, Florida, formed in 2007.

Cassadee Pope and Mike Gentile were former members of the band called Blake. They had one song recorded called "Turn the Clock". They were scheduled to play Warped Tour in 2008 but had to drop off the tour to finish recording the record "Hold On Tight" . The band changed its name from Blake to Hey Monday in August 2008 right before their debut album dropped.

After graduating high school, Cassadee Pope formed the band Hey Monday with Mike Gentile, Elliot James, Alex Lipshaw and Jersey Moriarty. Alex Wilhelm of A&R Website CrazedHits.com then discovered the band before they were signed… Their debut album "Hold On Tight" was released worldwide on October 7, 2008 via decaydance and Columbia Records. Their first single from the album, "Homecoming", was featured on the CitizensFOB mix-tape Welcome to the New Administration. Lead singer Cassadee was also featured in the song "Take My Hand" by The Cab on the mixtape. Cassadee made an appearance in Fall Out Boy's video "America's Suitehearts". She has a guest appearance as herself in the Degrassi: The Next Generation TV Movie, Degrassi Goes Hollywood along with Pete Wentz. The song "Should've Tried Harder" appears on the videogame Major League Baseball 2K9. On October, 9th 2009 it was announced via Cassadee's Twitter, then later their MySpace blog, that Elliot James had decided to leave the band to pursue other interests. They also added that their good friend Pat would be playing drums for them on the Glamour Kills Tour but no official replacement was announced.

In December 2011 it was announced that Hey Monday was on hiatus, due to solo endeavors within the group. Although band members have made it very clear they are still together.

They released a 6 song EP titled 'Beneath It All' on August 17 instead of the full length album they were planning on releasing. The new full length album is set to be released early 2011

The Members
* Cassadee Pope (@heycassadee) – lead vocals, guitar, piano (2007-present)
* Mike Gentile (@mikegentile) – lead guitar, backing vocals (2007-present)
* Alex Lipshaw – rhythm guitar, backing vocals (2007-present)
* Patrick McKenzie - drums, percussion (2010–present)


Former members

* Elliot James - drums, percussion, backing vocals (2008–-2009)
* Michael "Jersey" Moriarty - bass guitar, backing vocals (2008-–2010)

Touring members

* Chris Gentile - bass guitar (2010-–present)
░░░DISCOGRAPHY░░░
Hold On Tight [2008]
1. Set Off
2. How You Love Me Now
3. Homecoming
4. Obvious
5. Candles
6. Run, Don't Walk
7. Josey
8. Hurricane Streets *
9. Arizona
10. Should've Tried Harder
11. 6 Months
Beneath It All [2010]
1. Wish You Were Here
2. Wondergirl
3. I Don't Wanna Dance
4. Hangover
5. Mr. Pushover
6. Where is My Head
Candles - EP [2011]
01. Candles
02. The One That Got Away
03. Candles (Demo)
The Christmas EP [2011]

1. Mixtape For Christmas
2. O Holy Night
3. Shafted
4. Without You
░░░OFFICIAL VIDEOS░░░
► Homecoming ◄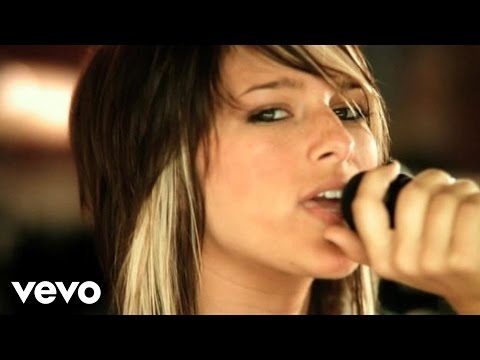 ► How You Love Me Now ◄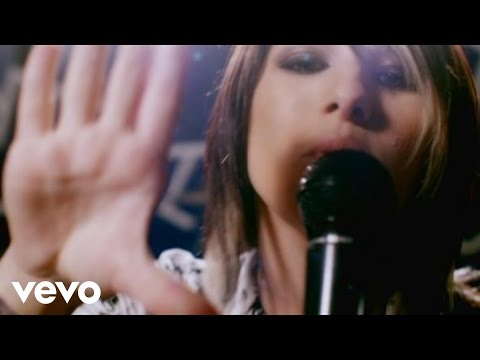 ► I Don't Wanna Dance ◄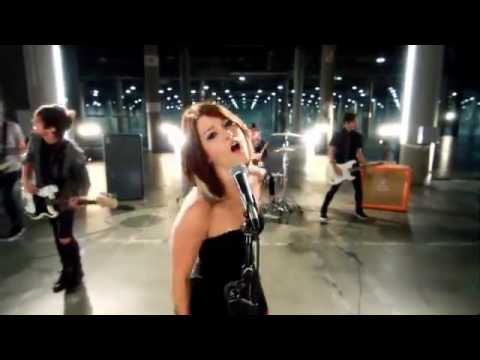 ► Candles ◄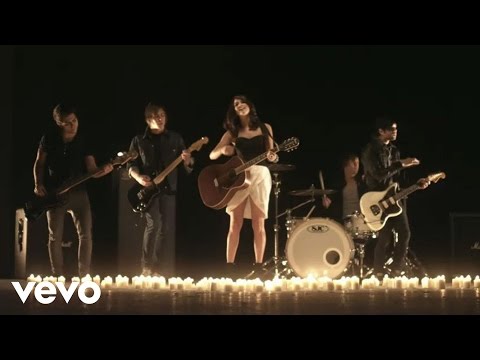 ஐ ஐCassadee Pope Solo Project
Cassadee Blake Pope (born August 28, 1989) is an American singer and the lead vocalist of the alternative rock/ powerpop band Hey Monday.

~Biography~
In 2004, at the age of 14, Pope started singing in local bands. She began as a singer in the award-winning St. Ann School Jazz Band while in middle school in West Palm Beach. While in high school in Wellington, Florida, Pope formed the band Blake (titled after her middle name) with good friend Mike Gentile. Unfortunately the project disbanded before being signed. In 2008, she and Gentile then, with Alex Lipshaw, Michael "Jersey" Moriaty, and Elliot James, founded the pop punk band Hey Monday. At the end of 2009, Pope confirmed via her Twitter that Elliot James had departed the band. She appeared in Fall Out Boy's video for "America's Suitehearts", from their 2008 album Folie à Deux. In the video, Pope plays a girl wearing large glasses talking by the telephone who is then kidnapped. She also provided guest vocals for The Cab's remix version of their song Take My Hand that appeared on Fall Out Boy's mixtape, Welcome to the New Administration, and appeared in the music video for it the following summer of 2009. On October 7, 2008, Hey Monday released their first studio album , Hold on Tight. Pope wrote two songs and co-wrote the other nine songs. Also, she provided vocals for American cowpunk band 500 Miles to Memphis album "Sunshine in a Shot Glass" in a song entitled "Darlin'". She had a guest appearance as herself in the Degrassi: The Next Generation TV Movie, Degrassi Goes Hollywood, along with Pete Wentz. With Hey Monday being sponsored by clothing company Glamour Kills, Pope has subsequently modelled for their online store. On March 15, 2010, Pope announced via her Twitter that she had finished recording vocals for the second album "Beneath It All". It will be released on August 17, 2010. She also makes a brief appearance in All Time Low's CD/DVD, Straight to DVD, released in May 2010. She, her bandmates as well as band members of Stereo Skyline appeared on an episode of MTV's Silent Library. She has done guest vocals live with The Academy Is…, All Time Low, Attack Attack!, The Cab, Cobra Starship, Fall Out Boy, This Providence, and We the Kings.
░░░DISCOGRAPHY░░░
Self Titled - EP [2012]
1. Original Love
2. Secondhand
3. I Guess We're Cool
4. Told You So
Cassadee Pope - The Complete Season 3 Collection (The Voice Performance) [iTunes Version]
Code:
http://www.sharebeast.com/6qy28exx4b0q

pass: www.hoodoola.com 


Other Link: >>
INI
<<
Source:
Facebook
Official Website
Buzznet
MySpace
MySpace Transmissions
Youtube
MTV
Absolute Punk