Harga
: Rp. 1.234.567.890
Quote:
Original Posted By md2007 ►


SERVICE LAPTOP BERKUALITAS DAN TERPERCAYA...



bingung laptop agan rusak mau di service dimana???
Tips and Trick seputar masalah LAPTOP/NOTEBOOK..
and
Visit my Forum
Ctrl+D dulu gan
thread khusus service lapptop/acer/apple/asus/axio/dell/hp/compaq/toshiba/msi/a*note/advan/zyrex/alienwaare/dll
ROY 021-98311100 | 085693502666
kenapa service laptop harus di CYBERMEDIC???
Quote:
Original Posted By Cekidot ►


pertama:


- FREE jemput (khusus daerah jakarta BARAT dan sekitarnya yahh..)kena fee diluar JAKBAR
- FREE optimalisasi (yg laptop nya lemot dan banyak virus khusus yg sudah service dt4 ane yah)
- FREE consultasi


kedua


-setiap laptop yg service di cybermedic wajib hukum nya harus ditanda tanganin sama cust mulai dr (LCD,RAM,HDD,BATERY,WIFI,DLL)agar tiada dusta gan diantara kita
- teknisi yg berpengalaman lebih dari 10tahun dibidang IT
- pengecekan yang akurat


tiga


- fast responsive
- terpercaya
ga percaya disni tempat embah nya service laptoppp???moggo gan di cek dolo disini nara sumber terpercaya....
Quote:
Original Posted By cekidot gan ►
para sesepuh kaskus yg pernah service diCYBERMEDIC
prosedur service
Quote:
Original Posted By F.A.Q ►
* ts.cybermedic akan mengecek kondisi laptop yg akan di service apa kah ada defect dr pemakain cust TS wajib memberikan tanda AIN..
contoh
* stiap laptop akan dpt informasil laptop 1*24 hour/3*24hour/7*24hour tergantung tingkat kesulitan service..
* ts kami akan memberikan informasi seputar kerusakan ke pada cust apa bila ada resiko pengerjaan jd matot dan sebagai nya,dan apa bila ada hal yang tidak kita ingin kan bersama terjadi contoh kasus masuk service ada power tpi tiba2 matot pdhal belom service atau ada pergantian spaparet itu bukan tanggung jawab kami,kami pun ga mau terjadi demikian..
*andai kan sampai hal di atas terjadi cust marah" atau minta balikan kondisi laptop ke awal atau minta ganti uang,itu bukan tanggung jawab kami sekali lg kami bukan mau lepas dr tanggung jawab semua elektronic tidak bisa ketebak kondisi nya....
*cust yg secara sepihak membatalkan service/cancel akan di kenakan biaya 50ribu rupiah.
*apa bila ada laptop yg masih menungu sparepart jgn kwatir laptop terjaga dengan aman,jgn takut laptop akan ketuker karna sudah ditanda tanganin sama cust dan ts akan menyiapkan satu wadah utk laptop yg diservice baut pun contoh
*laptop yg sudah selesai tp belom diambil dalam waktu 1 bulan kalau terjadi apa2 diluar tanggung jawab kami..
*laptop yang service ditepat kami dalam waktu 1 bulan apa bila sudah ada informasi utk di ambil tp cust belom ambil apa bila terjadi apa2 diluar tanggung jawab kami.
*kehilangan/kerusakan barang karna kebakaran,kerusuhan,penjarahan,huruhara bencana alam ditempat baran diservice tidak menjadi tanggung jawab kami
*catatan khusus untuk notebook pemilik diharuskan memback up data/sofware terlebih dahulu sebelum masuk ke workshop,kami tidak bertangung jawab atas claim data rusak/sofware.
*garansi dengan kerusakan yang sama
*garansi bukan untuk pergantian barang baru/pengembalian uang
*kami menerapkan biaya pengecekan untuk mengganti waktu, tenaga dan layanan professional, konsultasi, alat2 test, resources lainnya, seperti. listrik, tempat, perkakas dll,semoga tidak memberatkan juragan semua
Dialog ane dan cust sering terjadi pertanyaan nie gan...

nih gan keahlian ane sebagai berikut...
Quote:
Original Posted By Cekidot ►
1. SERVICE DVD
2. SERVICE MAINBOARD MATI TOTAL
3. SERVICE OPTICAL DRIVE
4. SERVICE KEYBOARD
5. SERVICE LCD (GARIS,REDUP,BLANG PUTIH)
6. SERVICE CASSING (RETAK,ENGSEL PATAH)
7.CLEAN BAD SEKTOR HARDISK
8.SOFTWARE (BACK UP DATA,BUAT CD RECOVERY,INSTAL DRIVER)
9.SERVICE VGA
Kami siap melayani anda
Quote:
Original Posted By OL ►

Chat with
whats up085693502666
27FCC63B
my twitter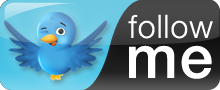 Click Here for Like Us on Facebook
new home Cybermedic
Jln Lantumenten Mall SEASON CITY Lt GF1 blok C09 No 6-7.(Depan Marketing office Mall)
jam operasional senen s/d jumat dari jam 11 siang sampe 7 malem...sabtu dari jam 10 s/d jam 6 sore...
Quote:
contact us
TELP : (021) 29569809 | SMS : (021)98311100 | 085693502666
Click Here for Like Us on Facebook | Follow Us @cybermedic1 | Click Here for Check Our Testimonial
Email sales@cyb3rmedic.com/roy_st84@yahoo.com
guys yg mau mampir tp ga tau tempat nya ini maps nya gan..
Suported by :